Get your Quick Quote here!
Contact us and we'll get back to you as soon as we can to give you a quote for your windmill!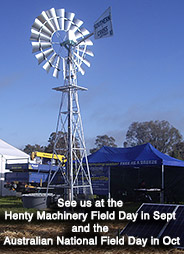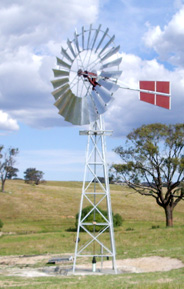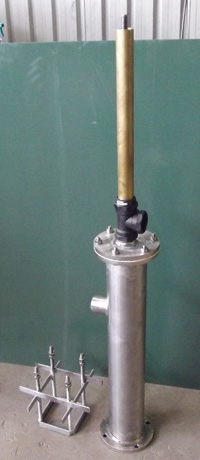 Stainless Steel Syphon Pumps
These stainless steel syphon pump casings take standard flush cap pumps of Alderdice, Towner- Raindrop or Comet.

Syphon pumps are used to pump water with a windmill from dams, rivers, springs and shallow wells.

We have used stainless steel for its rust resistance and strength to resist frost cracking.

Each pump has a bolt cage thats embedded in concrete making alignment and levelling much simpler and is fitted with a stainless steel centred compensating tube with three buckets.

Size range from 1&frac34" to 4". However larger sizes can be made to order.
Stainless Steel Air Chambers
Air chambers help prevent hammer when windmills have to pump high heads or long distance giving the up and down motion of pumping an air cushion.

These stainless steel units are superior to cast iron steel or plastic helping keep rust out of the system.