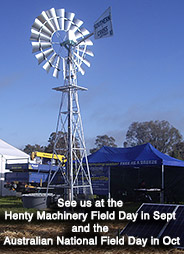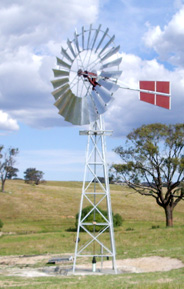 Southern Cross Windmills for Sale in NSW
We can find any replacement Southern Cross Windmill parts for you, as well as repairing your equipment and offering products for sale.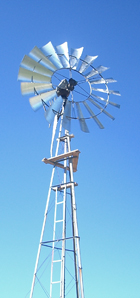 Genuine windmill parts
You can either select from a huge range of genuine parts, both bought new or recycled and refurbished. We can also make non-genuine products for you, and with our years of experience you know you'll be getting great quality. With a broad range of options, our engineering technicians will always be able to service your equipment to top quality, to get it up and running again.
About our services
Led by John White, the family business has been going for more than 20 years, servicing residents of NSW with great repairs and new products. We know what we're doing when it comes to the industry – just ask us how we can help you.
Contact our windmill experts for more information
So if you need spare parts for your windmill, or you'd like us to take a look at your machinery and let you know what needs repairing, get in touch with us using the contact form or fill in the Quick Quote form on the right.